Forum:North Archanta - free to edit blue territories/Kshang, Rhododactylia, contour work
Jump to navigation
Jump to search
I have been working on a contour area for the Kshang Native Lands in Rhododactylia. I originally made the Kshang maybe 5 or 6 years ago, but I kind of dropped the project. Recently I decided that I will make contours.
To support new contours, I'll probably end up rearranging rivers and towns in the area.
If anyone has objections to this, let me know here. —Unsigned comment by Luciano (talk).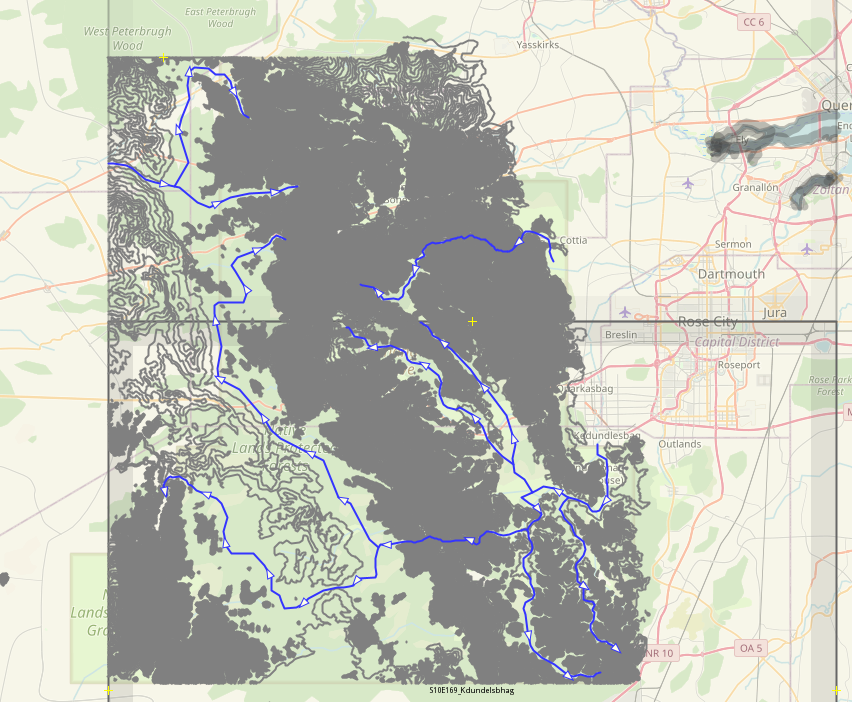 Very cool! Nice to see a blue territory get some love. Might have to make some edits there now :P -Tahadagal (talk) 20:00, 6 March 2023 (UTC)
For mapping, one other note - about the Kshang language. It's what I call a "low effort conlang" - I just make up words that sound cool, as I go. It does seem to have developed some patterns. The "K-" prefix is the possessive/genitive, which is used extensively in naming things like streets, roads or towns. The "F-" prefix is a kind of "animate-topic" which is used for naming people or tribes or businesses or gods. Kshang is the name of the territory. Fshang would be the name of the actual group of people. But non-speakers of the language (Ingerish speakers) have generalized "Kshang" to include the people too. Other noun cases are single-letter prefixes and phonology isn't really taken into consideration in writing (though pronunciation will insert weak/unvoiced filler-vowels as required to make consonant clusters work). Nouns cannot stand alone without a case prefix. *Don't be afraid to make up words or names! I won't really be offended* - just try to match the feel of the existing words.--Luciano (talk) 21:02, 6 March 2023 (UTC)