User:Canada LaVearn
Jump to navigation
Jump to search
Hello! I go by Canada. I am 18 and from the United States. I've been mapping on OpenGeoFiction since 2020, and on OpenStreetMap since 2018.
Projects
Territories
Places
Miscellaneous
OpenGeofiction at r/Place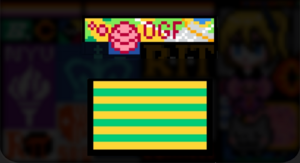 OpenGeoFiction was represented on r/Place (an every-five-years event hosted on Reddit where more than a million users paint a large canvas pixel by pixel). A group of about 10 people managed to take up a little area of the canvas and create a little pixel artwork of OGF. The unique OGF globe with its initials, on a map. Later on, we created a second artwork, the flag of

Navenna. The task wasn't as easy as it looks like, requiring constant activity to ensure survival.
In the end, it didn't end well for our little art sets. It was a great honor to have a little community like OpenGeoFiction be represented on one of the largest projects of the Internet, just shows how great we are!