Collab:Lentia
Jump to navigation
Jump to search
This page is a guide for the collaborative creation of the country of Lentia. Lentia is the homeland of the Lentian language (equivalent to real world Dutch), and is therefore fully mapped in Dutch. It is a densely populated and wealthy democracy in nortwestern Uletha located at the Vinn Sea. Lentia had several colonies based on trade in the past and still heavily relies on trade and international cooperation. The mapping style is very similar to the Netherlands, but regional differences allow for a more Flemish styled south-west, an Ardennes styled central region and a Alpine styled mountainous region in the south-east.
Any mappers interested in mapping in Dutch with a Dutch, Belgian or Alpine theme are encouraged to take part in this collaborative project. Non-Dutch speaking mappers wanting to contribute are also welcome. If you want to join, just message the coordinator of the territory Squizie3 via e-mail or via a DM in Discord, either in Dutch or English. Once you're allowed to map in Lentia, you will have quite a bit of freedom to detail and create cities, natural features, etc., as long as it is in line with the general guidelines detailed further down this page.
Some collaboration rules
Only map in Lentia after you contacted the coordinator of the territory Squizie3 to gain permission.
Once you're allowed to map in Lentia, you can map quite freely without asking permission to make changes, as long as you follow the rules below.
Mapping style is Dutch, Belgian or Alpine. Look at OpenStreetMap for inspiration.
Names etc. are in Dutch for the whole territory. Exceptions obviously exist for international brands etc., just like in the real world.
A draft map of the territory is included below showing almost all large scale features. Make sure to take a look at it.
Some areas are yet to be structured, and aren't open to be mapped yet. These areas are marked as 'Unfinished zone'.
Detailing on all scales is heavily encouraged. If you map in the aforementioned style and coherent to the draft map, much is possible.
Creating new medium to small scale features is allowed, just make it look coherent with other mapped areas and real world maps.
Creating new large scale features such as mountain ranges, larger islands, large cities, completely new long distance motorways, trunks, railways etc. that do not appear on the draft map are not allowed unless discussed with other mappers first, especially the coordinator Squizie3. There are already a lot of large scale features that lack any detail, so you can work on detailing those instead. Short extensions of trunks, ring roads, railway branches, expansions of cities, etc. are no problem however.
Detailing the work of others is allowed, as this further improves the quality of the map. Removing work of others to replace it with less detail is discouraged and should generally be avoided, or should be discussed with other mappers first.
No copying from real world maps such as OpenStreetMap. This would classify as plagiarism and is not tolerated on OGF, nor in Lentia.
It is encouraged to participate in discussions with others about the country, proposals for larger changes, details you like to change of others' work, etc. either on this page's talk page or on our dedicated group chat on Discord (ask Squizie3).
Everyone editing the territory is highly encouraged to let others know they are currently editing an area to prevent upload conflicts.
Further mapping guidelines on how and what features are mapped in Lentia are available below. Make sure to take a look at them too.
Have fun mapping!
Contributors
Please add your name to this table when you contribute to the project.
Draft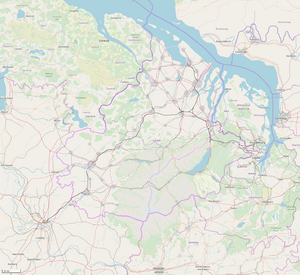 Lentia is divided in three regions (gewesten). The northern region is mostly a densely populated plain similar to the Netherlands, the southwestern region is another slightly smaller densely populated plain with some more Flemish elements, and the southeastern mountainous region boasts similarities with the Alps. The area around the border between the northern and the southwestern region is a hilly landscape similar to the Ardennes (Wallonia) and southern Limburg.
Mapping guidelines
Road infrastructure
Road infrastructure closely follows real world Netherlands roadway principles. The following table gives some guidelines:
Road category
Tag
Ref
Speed limit (km/h)
Cycling
Usage
Outside built-up areas
Built-up areas
Autosnelweg
motorway
A1 - A999
120
120 (100)
Prohibited
Motorways link long distance relations of national importance with high volumes, fully grade separated.
Expressweg
(= Autoweg)
trunk
E1 - E999
100
100 (80)
Prohibited
Expressways link slightly less important relations on a regional scale or less high volume city traffic without national importance, mostly grade separated but traffic signals or (turbo) roundabouts can in some cases exist. No pedestrians/cyclists/tractors etc. allowed, and no roadside development possible. In most cases 2x2, but can be 2x1 in some.
Gewestweg (= Rijksweg)
primary
N1 - N999
80
50
Separate cycle lanes or parallel roads
Normal roads of regional importance managed by the states or provinces. Inside city centres some important access roads managed by the municipality can also be classified as primary or secondary, without having a road number.
Provincieweg
secondary
Gemeenteweg
tertiary
/
Zone 60
50
Mixed with traffic, possibly separate cycle lanes or parallel roads, especially in built-up areas
Normal roads of municipal importance, also connect small villages together.
Ongeclassificeerd
unclassified
/
Zone 60
Zone 30
Mixed with traffic
Unclassified roads. Mostly for access to agriculture or industry.
Woonstraat
residential
Residential streets where people live, but also for offices, shops,... in built-up areas.
Woonerf
living_street
/
-
20
Mixed with traffic and pedestrians
Street where sidewalk and roadway are merged together so pedestrians may walk wherever they want.
Fietssnelweg
cycleway
F1 - F999
/
/
-
Cycle highways connect some major regional destinations with first class bicycle infrastructure to facilitate long distance cycling. In most cases follows canals or (former) railways. Crossings with secondary roads or higher are grade separated, smaller intersections can be at grade with priority for cyclists. Sometimes parts of cycle highways can follow residential streets that are designated as cyclestreets (fietsstraten). Numbering of cycle highways takes over a number of a nearby road connecting roughly the same destinations.
Possible speed limits are 120 - 100 - 80 - 60 - 50 - 30 - 20. Road number digits are unique for one contiguous roadway, independently of their A, E or N prefix, which only indicate the road category. So e.g. if the N54 primary road turns into a trunk, the ref changes into E54, and if it turns into a motorway the ref turns into A54. This also means it is not allowed to have e.g. both a secondary road N2 and a motorway A2 running roughly parallel, because they are different roads so should use different digits.
Lists
Businesses
List of frequently mapped business chains in Lentia. Please add chains that will have locations in more than one city in Lentia, so others can consult this list to further spread the chains throughout the country. Add them alphabetically based on type.
Type
Tag
Company name
Brands / franchises
Origin
International
Operating area in Lentia
Headquarters
Special requirements
Extra info
Bank
amenity=bank
Agricultuurbank
Agricultuurbank
Lentia
Countrywide
Bank
amenity=bank
Landsbank
Landsbank
Lentia
Countrywide
Bank
amenity=bank
Toekomstbank
Toekomstbank
Lentia
Countrywide
Chemist (drogist)
shop=chemist
Berends
Berends
Lentia
TBD
Countrywide
TBD
/
Very similar to real world Kruidvat
Cinema
amenity=cinema
De Bioscoop
De Bioscoop
Lentia
No
Countrywide
TBD
/
/
Clothing store
shop=clothes
18
18
Lentia
Countrywide
TBD
/
Fashion for young women
Clothing store
shop=boutique
Aix
Aix
Lentia
Countrywide
Haute Couture
Clothing store
shop=boutique
Antibes
Antibes, Eauxvandes
Lentia
Countrywide
Haute Couture
Clothing store
shop=clothes
Denim Square
Denim Square
Lentia
Maybe some neighboring countries
Countrywide
TBD
/
Specialized in denim clothes
Clothing store
shop=clothes
Kens
Kens
Lentia
Countrywide
TBD
/
Smart Fashion
Clothing store
shop=clothes
Kledingfabriek
Kledingfabriek
Lentia
Countrywide
TBD
/
Cheap clothing
Clothing store
shop=boutique
Or
Or, Plage
Lentia
Countrywide
TBD
Haute Couture
Clothing store
shop=clothes
Scharf
Scharf
Lentia
Countrywide
TBD
/
Elderly target group
Clothing store
shop=clothes
Vacher
Vacher
Welstand-Westrijk
Index:International business listing
Countrywide
Forgen, Welstand-Westrijk
Large Cities
Haute Couture
Clothing store
shop=clothes
Velden & Cwyn
Velden & Cwyn
Lentia
Countrywide
TBD
/
Fashion for youth
Clothing store
shop=clothes
Your Style
Your Style
Lentia
Countrywide
TBD
Fashion for youth
Coffeehouse
amenity=cafe
+ see requirements
Gobeletplain
Gobeletplain
Mergany
Index:International business listing
Countrywide
Mergany
Instructions for tagging and adding to the chain's relation at Talk:Gobeletplain
Chain similar to real world Starbucks
Do-it-yourself
shop=doityourself
Bob's Bouwmarkt
Bob's Bouwmarkt
Lentia
No
Countrywide
TBD
/
/
Do-it-yourself
shop=doityourself
Huis & Tuin
Huis & Tuin
Lentia
No
TBD
TBD
/
/
Fast food restaurant
amenity=fast_food
StarBurgers
StarBurgers
Freedemia
Index:International business listing
Countrywide
Freedemia
/
Chain similar to real world McDonald's
Fast food restaurant
amenity=fast_food
Krispy
Krispy
Barzona
Yes
Countrywide
Barzona
Add cuisine=chicken
Chain similar to real world Kentucky Fried Chicken
Hotel
tourism=hotel
Pern
Pern
Lentia
Countrywide
Luxury hotel chain
Pastry
shop=pastry
Vlaaienkeizer
Vlaaienkeizer
Lentia
Countrywide
Restaurant
amenity=restaurant
Het Paradijs
Het Paradijs
Lentia
Countrywide
Hertogswilt
/
Buffet restaurant
Supermarket
shop=supermarket
TBD
TBD, TBD Express
Lentia
TBD
Countrywide
TBD
/
/
Supermarket
shop=supermarket
Megamarkt
Megamarkt
Lentia
TBD
Countrywide
TBD
'Normal' Dutch-style supermarket
Discount supermarket chain (similar to real world Aldi)
Minimegamarkt
Small supermarkets at fuel stations or in old city centres
Maximegamarkt
Large megastores
Embassies
Currently according to OGF general guidelines we should not yet start embassies abroad because the country needs to be mapped a bit more first. However, one embassy was already taken over from former Vinnmark and another was requested by the owner of Mauretia, so here's a very short list.
Names
Royalty
A list of names for Lentian royalty.
Full titles:
Prinses Catherine
Hertogin Johanna van Zilverbergen
Gravin Judith van Veurdalen
Just names:
Godfried
Maria
Sophia
Bernard
Lodewijk
Daniël
Bram
Ruben
Lukas