Collab:Federal States/Overseas Territories/Arecales
Jump to navigation
Jump to search
This is the collaboration page for Arecales. It will be undergoing construction and improvement in the near future.
If you have any questions you can reach out to User:Brunanter (coordinator). Please keep in mind that the information below is being replaced with better information in the future. Thank you.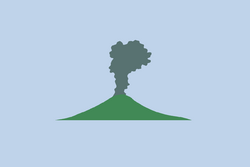 Welcome to the overview page for Arecales.Arecales (AR335) is a Federal States overseas territory and is located in the Ardentic Ocean, east of North Archanta. Arecales is a chain of several large mountainous/volcanic islands, smaller volcanic islands and many small sandy cays and other islets. There are three major islands, fifteen smaller islands and over 150 small cays of different sizes. Arecales draws most of its inspiration for mapping, culture, history from the Caribbean and island countries and territories there, but other mapping elements especially related to geopolitics take inspiration from places in the Pacific Ocean.
User Brunanter is the coordinator. If someone is interested in participating in the project, feel free to reach out!
Overview
The developed history of Arecales involves historic settlement by the Bai and Castellanese, but on the map most of the influence seen is on the colonial history of the Franquese and Ingerish. Because of this, mappers in the project use and are welcomed to look at Caribbean islands with similar colonial histories for human/urban mapping. The population of the islands will number around 100000 people, therefore human development will not be very dense.
Those similar Caribbean islands are also useful for getting geographic inspiration (flat, sandy cays, mountainous volcanic islands, low-lying reefs and banks), but can also find inspiration from similar tropical islands in other parts of the real world for your mapping.
As this is a collaborative territory and not owned by any one mapper, here are a few points:
follow the OGF rules and be realistic
try to not alter the geography significantly, but feel free to add more detail and quality mapping
reach out to fellow mappers and coordinator to discuss inter-island and major projects
have fun! Arecales is a chance to do colorful, tropical, island vibe mapping